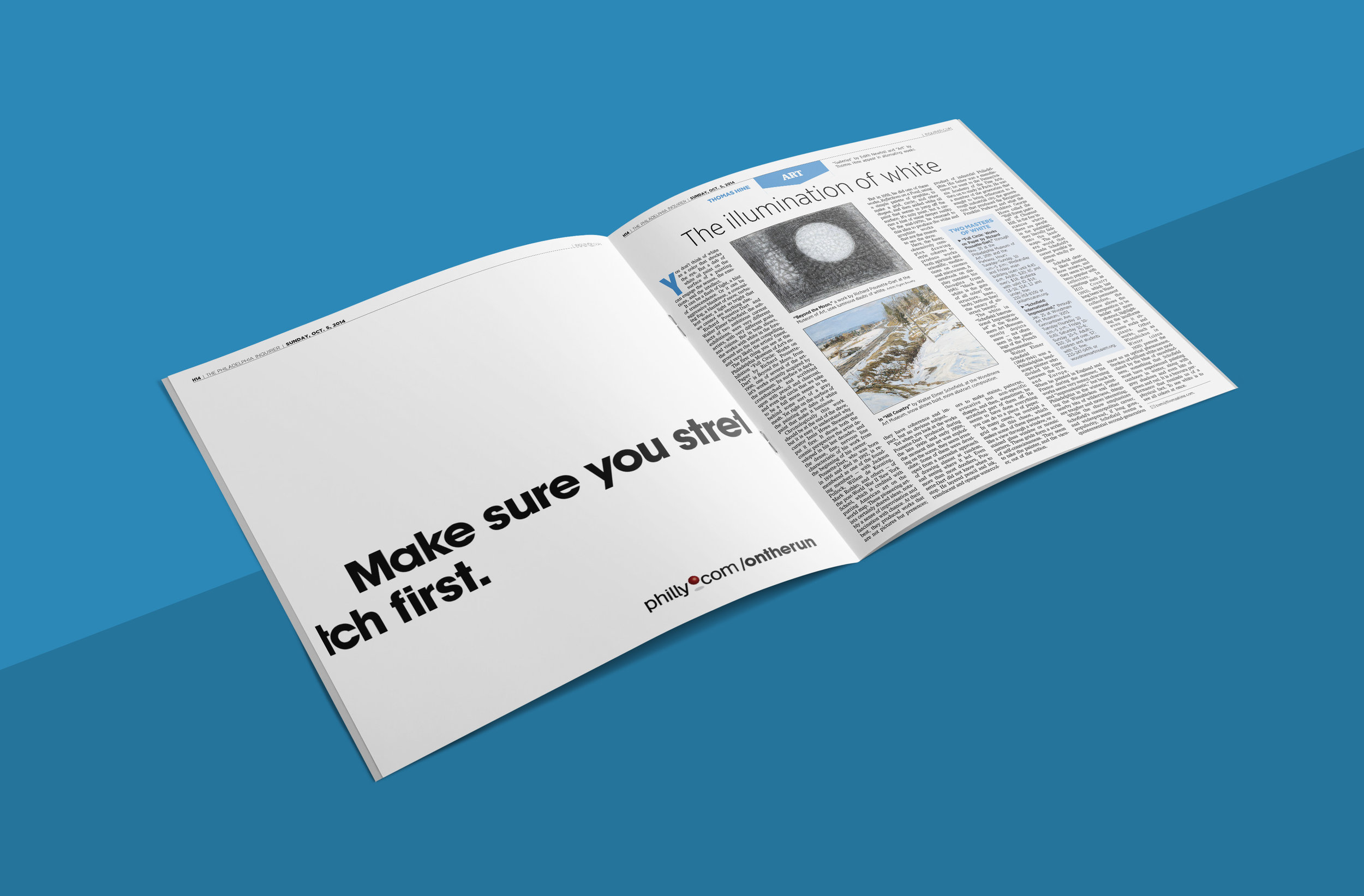 Philly.com newspaper ad
"On the Run" blog
Philly.com wanted to promote its latest blog entitled, "On the Run" about all things running and jogging in Philadelphia.

We felt that runners wouldn't need much convincing to go to a new site devoted to running. If you're a runner, you're a dedicated runner and gravitate towards conversation, people, etc. who share that same enthusiasm for a hobby turned lifestyle. That being said, we wanted to keep the copy minimal.

As Philly.com's website is slowly being redesigned, I wanted to ensure that these print ads wouldn't look out of place. The clean, white space layouts reflect the current design of Philly.com but are more timeless and adaptable to whatever the new design will look like.

The concept is a play off the word "stretch", breaking the boundary of the page to reach or "stretch" to the other side.

Copy by our copywriter, Paul Siegell.